ał is a wrapper application that integrates any number of AbsInt's tools for static program ana­ly­sis in a single intuitive user interface.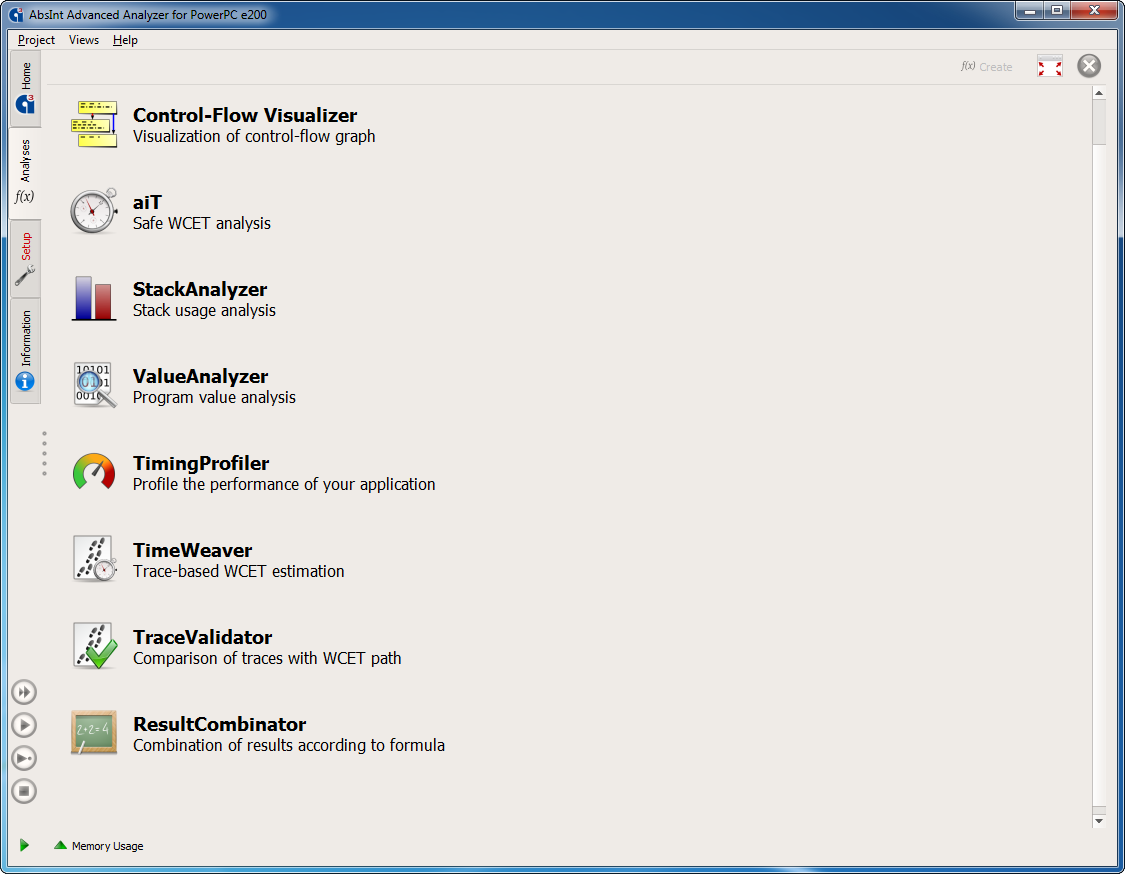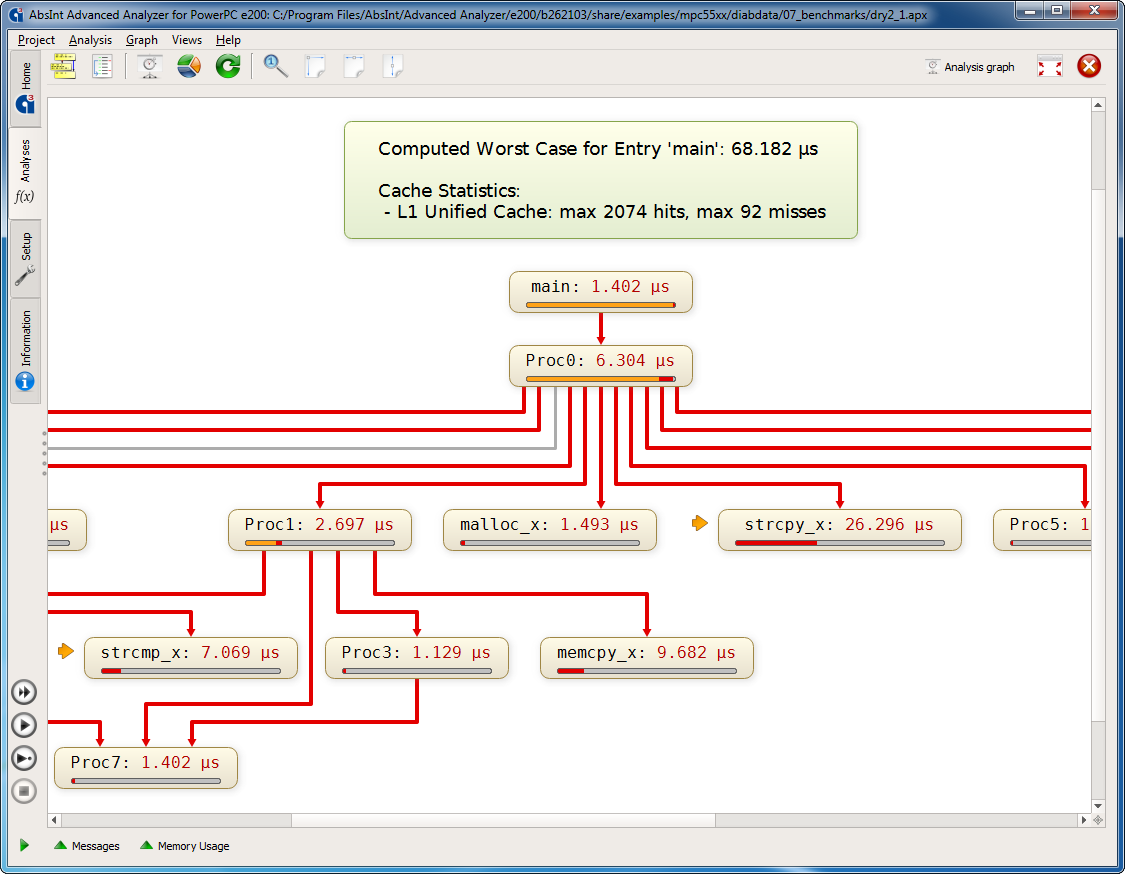 Modules
ał can include any combination of the following analysis tools:
Your benefits
By providing a common graphical user interface to all analyzers, ał allows you to:
interactively explore analysis results
save and restore analysis scenarios
benefit from fully integrated graphical and textual viewers for control flow, analysis results, source code, assembly code, and configuration files
handle all tools with the same look and feel and benefit from the same powerful visualization features, thus enabling a highly efficient, time-saving analysis process
ał can also run in batch mode, enabling automatization and seamless integration into existing toolchains. A free Jenkins plugin is available as well.
Supported targets
All versions run under 64-bit Windows and 64-bit Linux. Support for macOS High Sierra 10.13 or newer is possible on request for a surcharge. Contact us for more infor­mation.
Qualification support
Qualification Support Kits for current safety standards such as DO-178C or ISO 26262 are available for a growing number of target processors.
Free trial
To evaluate ał for free on applications of your own, simply contact info@absint.com.