StackAnalyzer for dsPIC automatically determines the worst-case stack usage of the tasks in your appli­cation. The analysis results are shown as annotations in the call graph and control flow graph.
Key benefits
Detailed and precise information on stack usage by application tasks.
Stack analysis for all hierarchy levels: routines, basic blocks, assembly instructions.
Control-flow reconstruction directly from binary code.
Freely selectable entry points for the analysis.
Easy recognition of critical program sections thanks to color coding.
Fully integrated, feature-rich graphical and textual viewers for control flow, analysis results, source code, assembly code, and configuration files.
Seamless integration with other analysis tools from AbsInt in a single intuitive user interface.
Supported compilers
Microchip MPLAB XC16 C compiler
Supported processor derivates
dsPIC33E processor family
System requirements
Windows: 64-bit Windows 10 or newer
Linux: 64-bit CentOS/RHEL 7 or compatible
4 GB of RAM (16 GB recommended)
4 GB of disk space
The Linux version requires the libxcb-* family of libraries to be installed
Support for macOS High Sierra 10.13 or newer is possible on request for a surcharge
Qualification support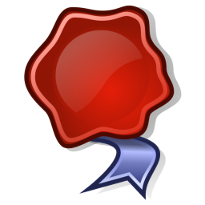 Your usage of StackAnalyzer for dsPIC can be qualified according to safety standards such as ISO 26262, DO-178B/C, IEC-61508, EN-50128, etc. We offer Qualification Support Kits that simplify and automate the qualification process.
Free trial
PDF handouts
Also available