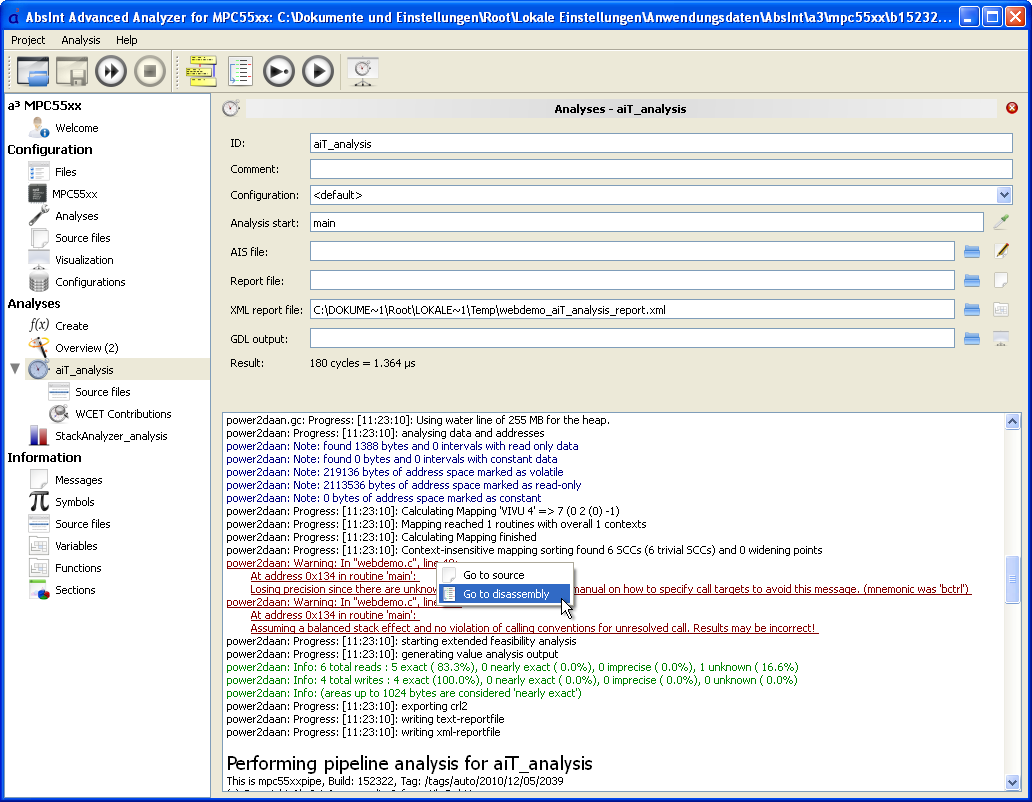 Improved navigation from error messages
Clicking on a link in an error message now opens a menu where you can select whether you want to go to the corresponding place in the source or disassembly view.
---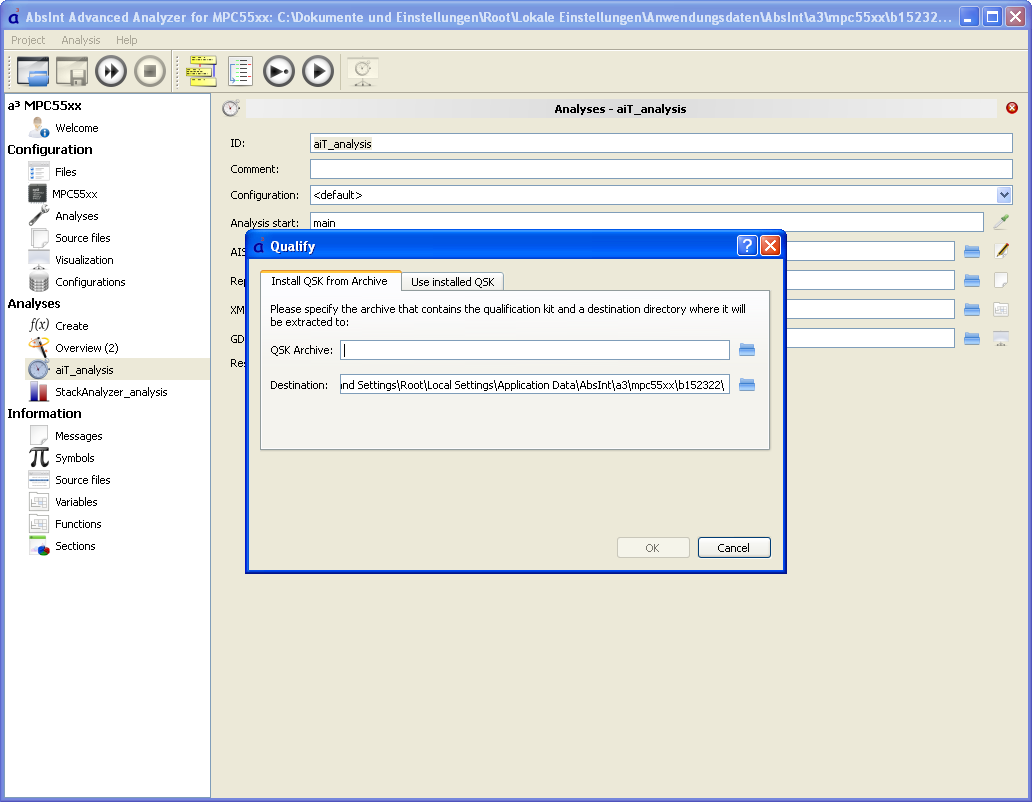 Qualification Support Kit (QSK) integration
QSKs are now available from the ał GUI via "Help" → "Qualify…" and choosing the QSK ZIP file as input.
---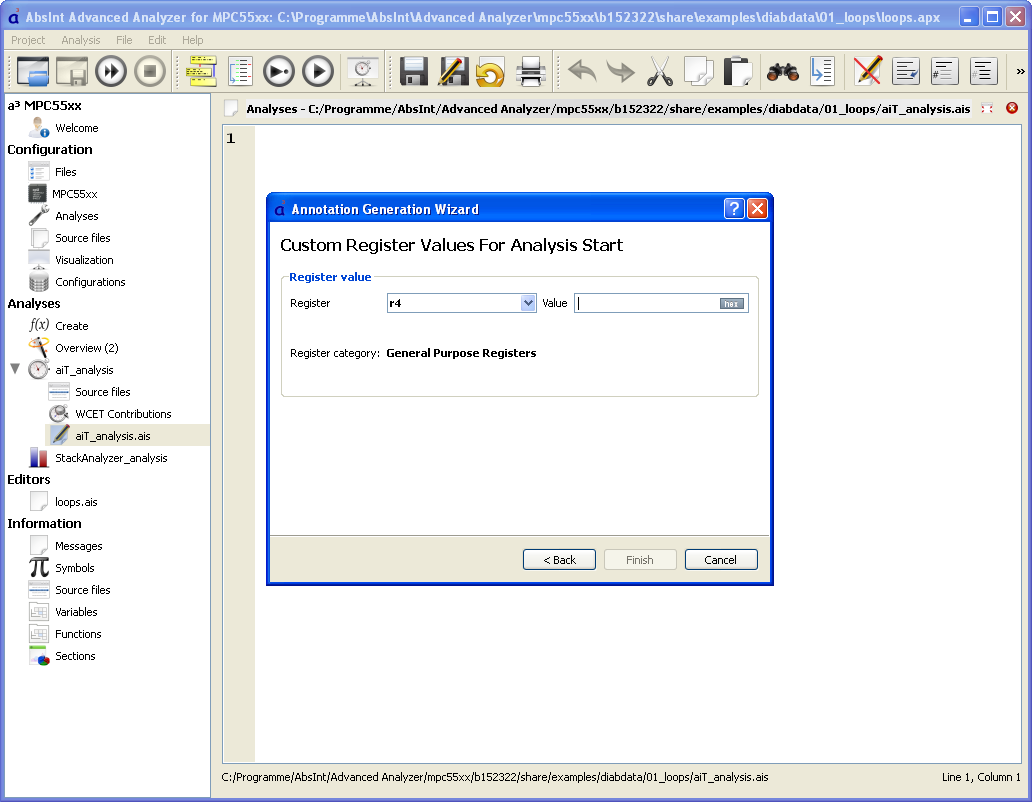 Register annotations
There is no longer a separate item "Registers" in the left-hand navigation panel. Instead, all registers must be annotated via AIS, either manually or with the help of the AIS Wizard.
---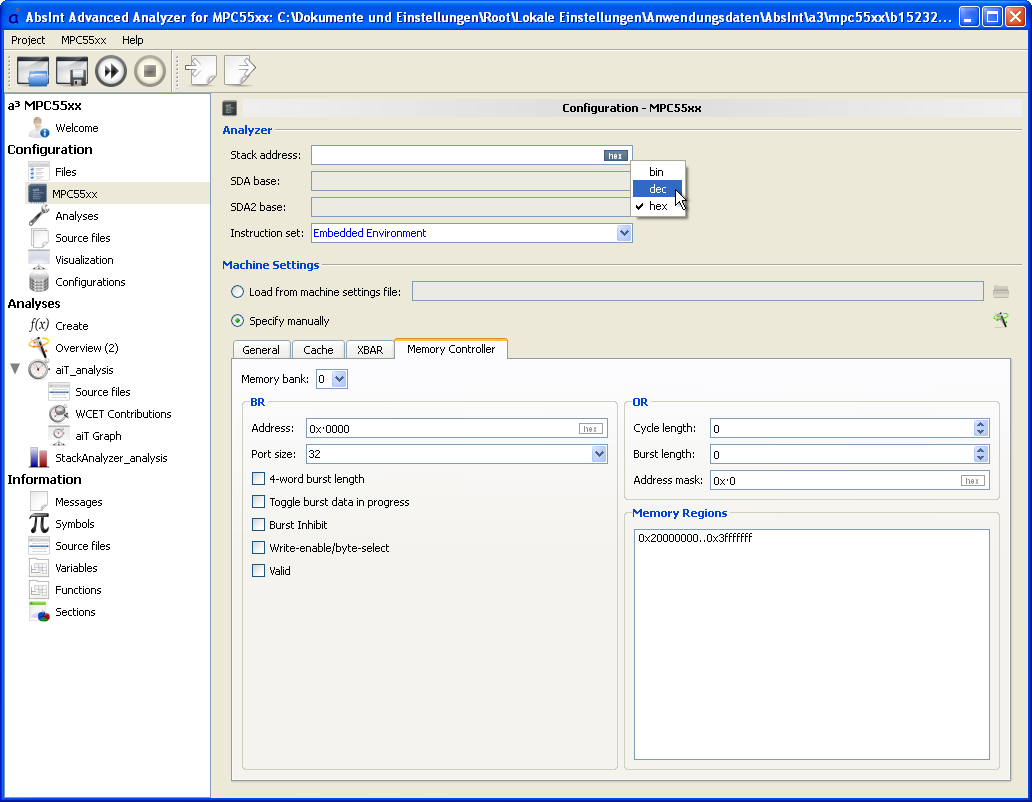 Improved address input fields
Addresses can now be entered as bin, dec, and hex values.
---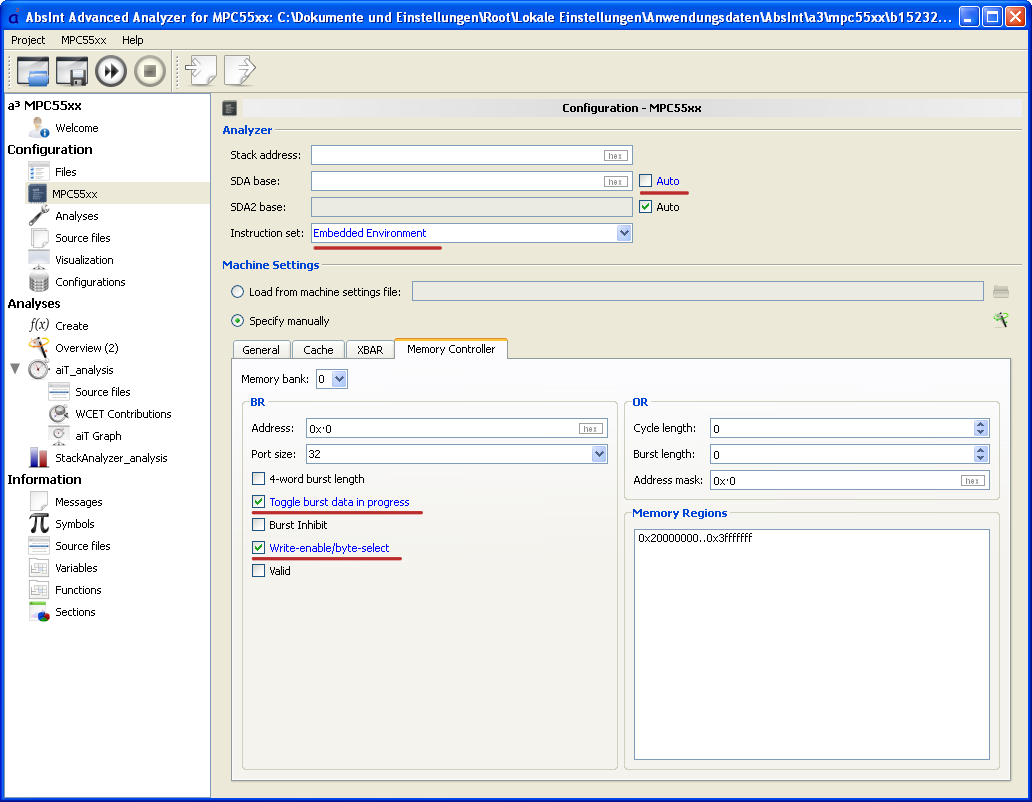 Improved Configuration view
Options that have been changed from their default values are now highlighted in blue.
---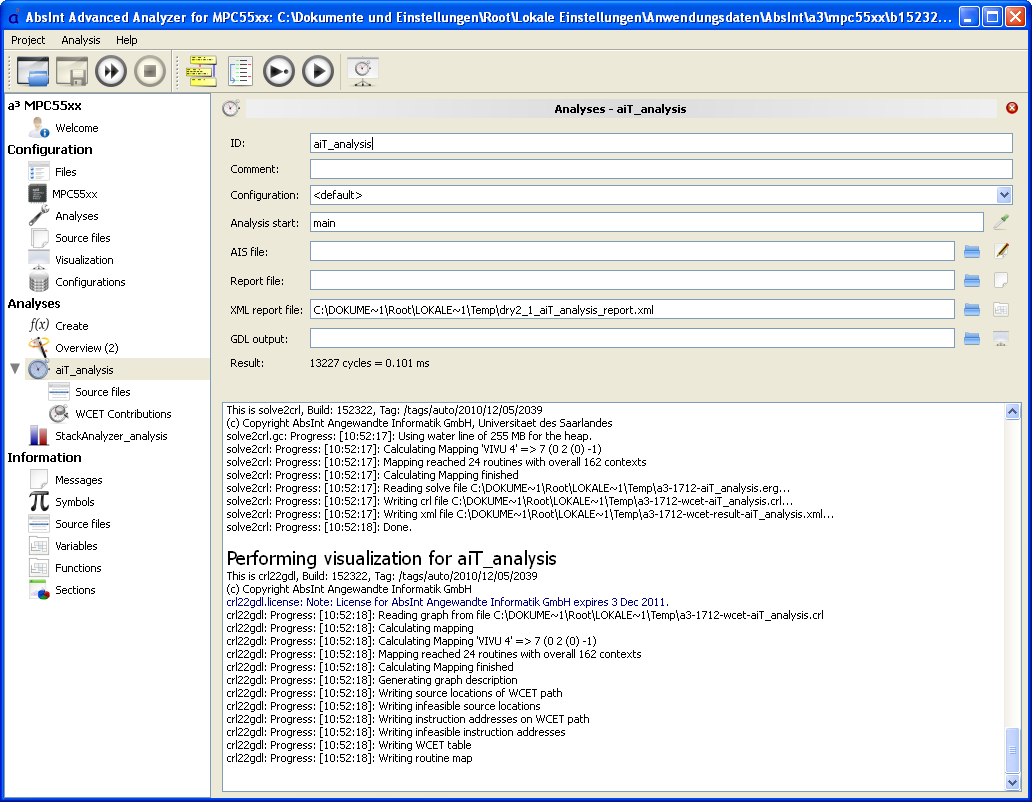 Relocated Message views
Message views are no longer separate items in the left-hand navigation panel. They have been merged into the corresponding Analyses views.