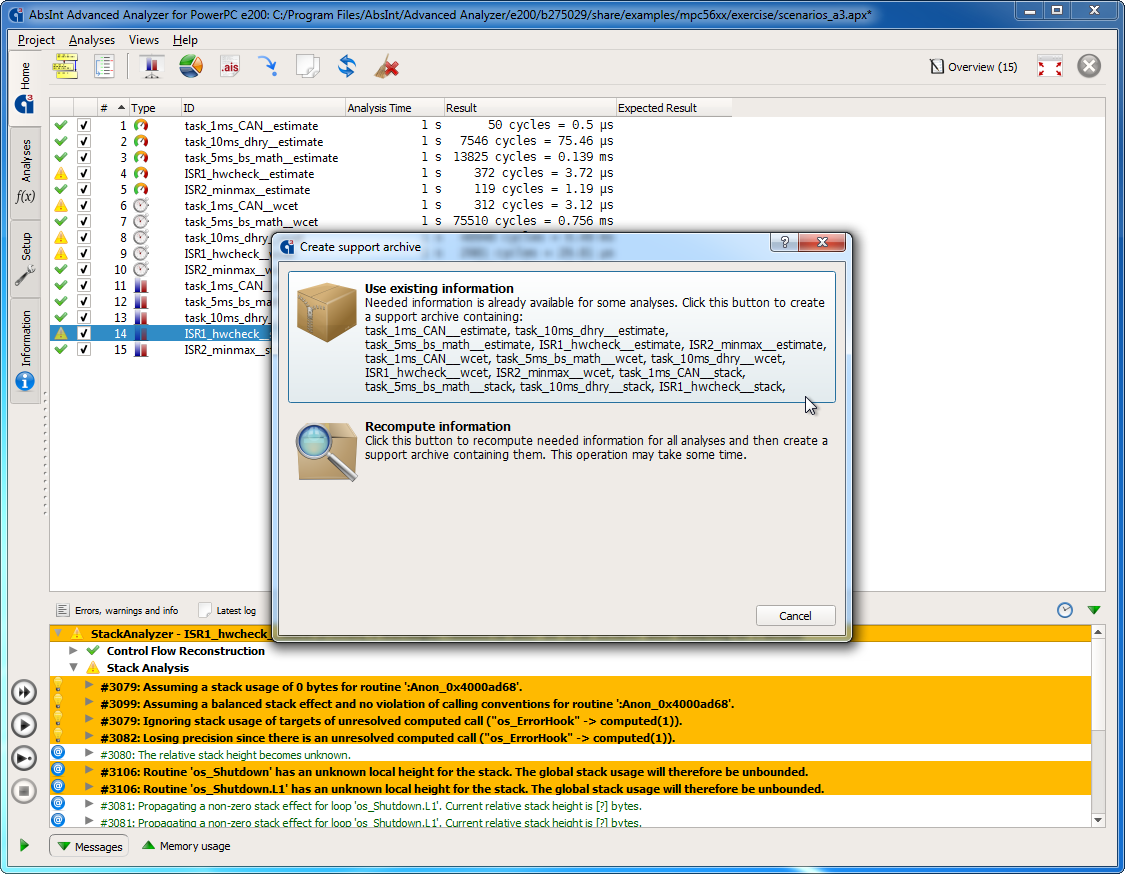 Faster creation of support archives
In addition to packing the complete project as before, you can now choose to pack just the files used by the most recent analysis run. This is very fast, as no recomputations are needed.
---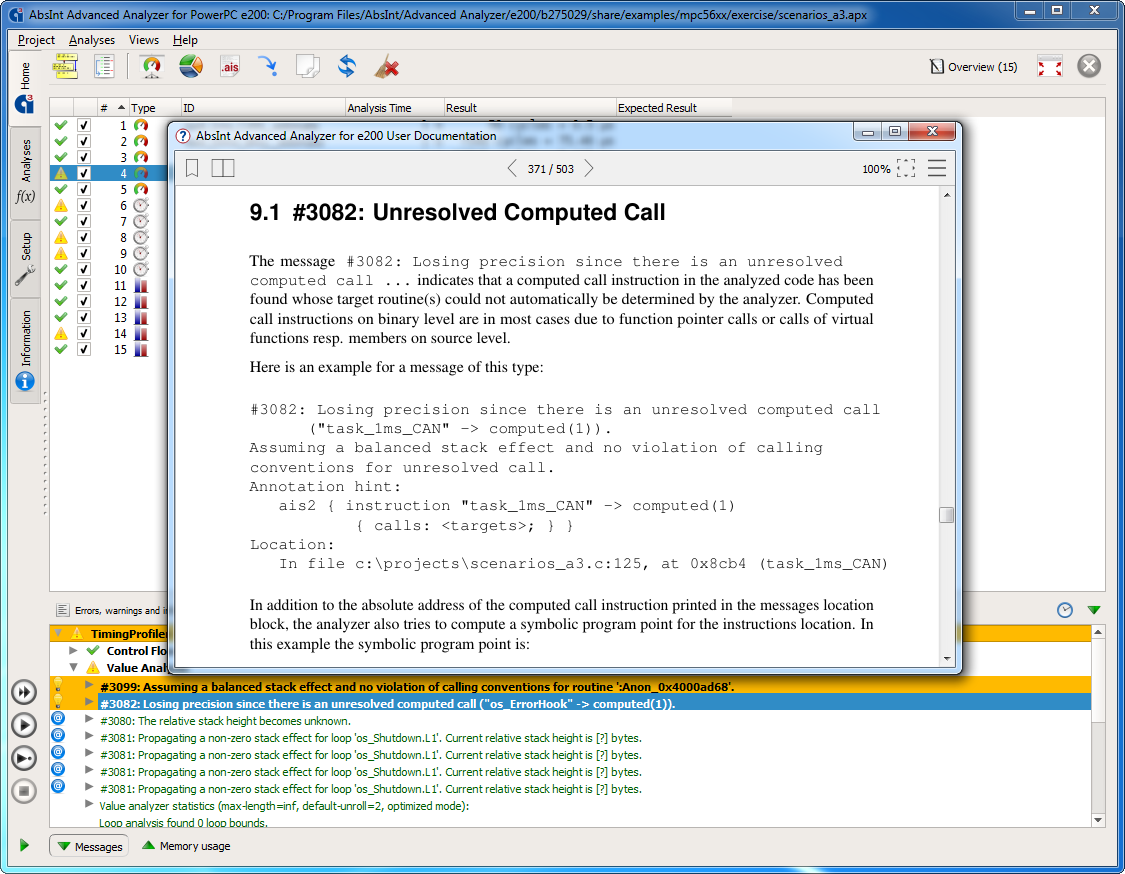 Integrated context-sensitive help

You can now simply press F1 at any moment to get help for:
the screen you're currently on,
a keyword you currently have selected, or
a message you have highlighted.
Additionally, the manual's section on messages has been extended with advice on how to handle the most common of them.
The previously separate quick references for graphs and AIS are now integrated in this context-sensitive help as well. So you can just mark an AIS keyword or click anywhere in a graph and then press F1.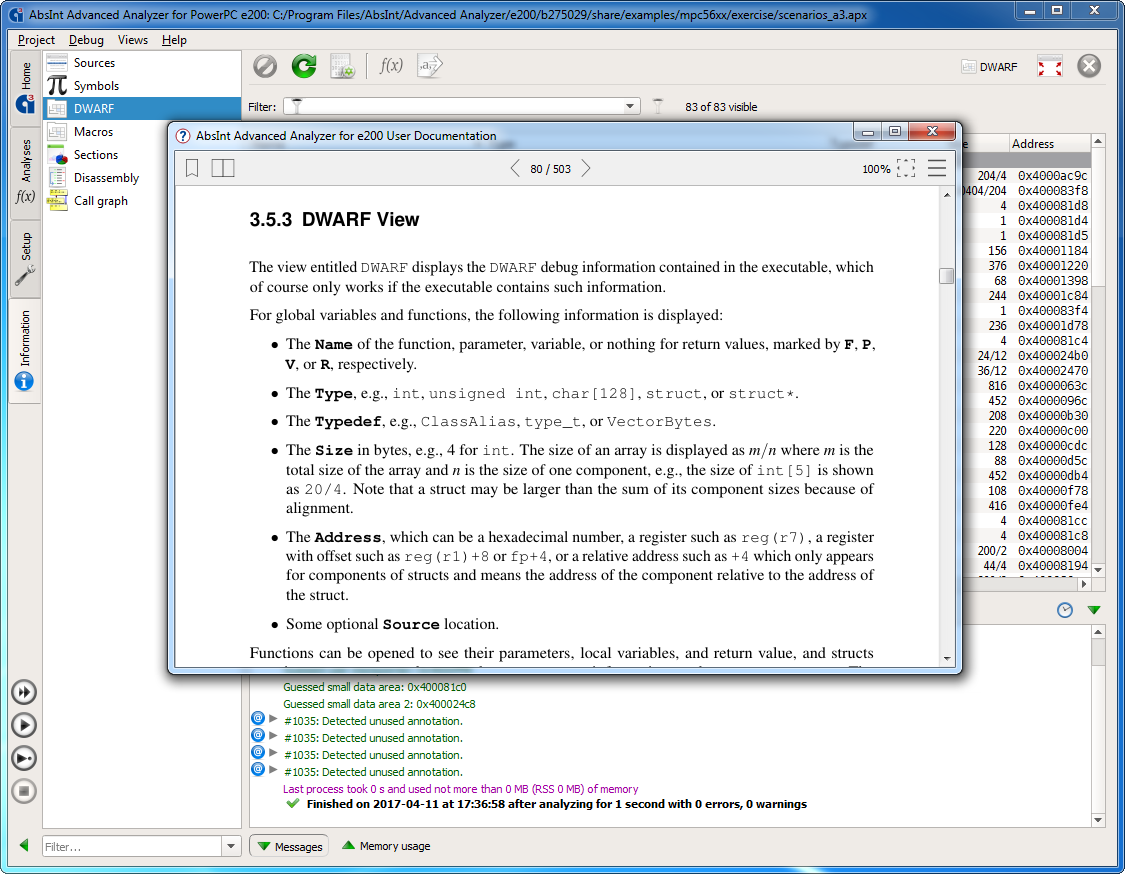 Help for views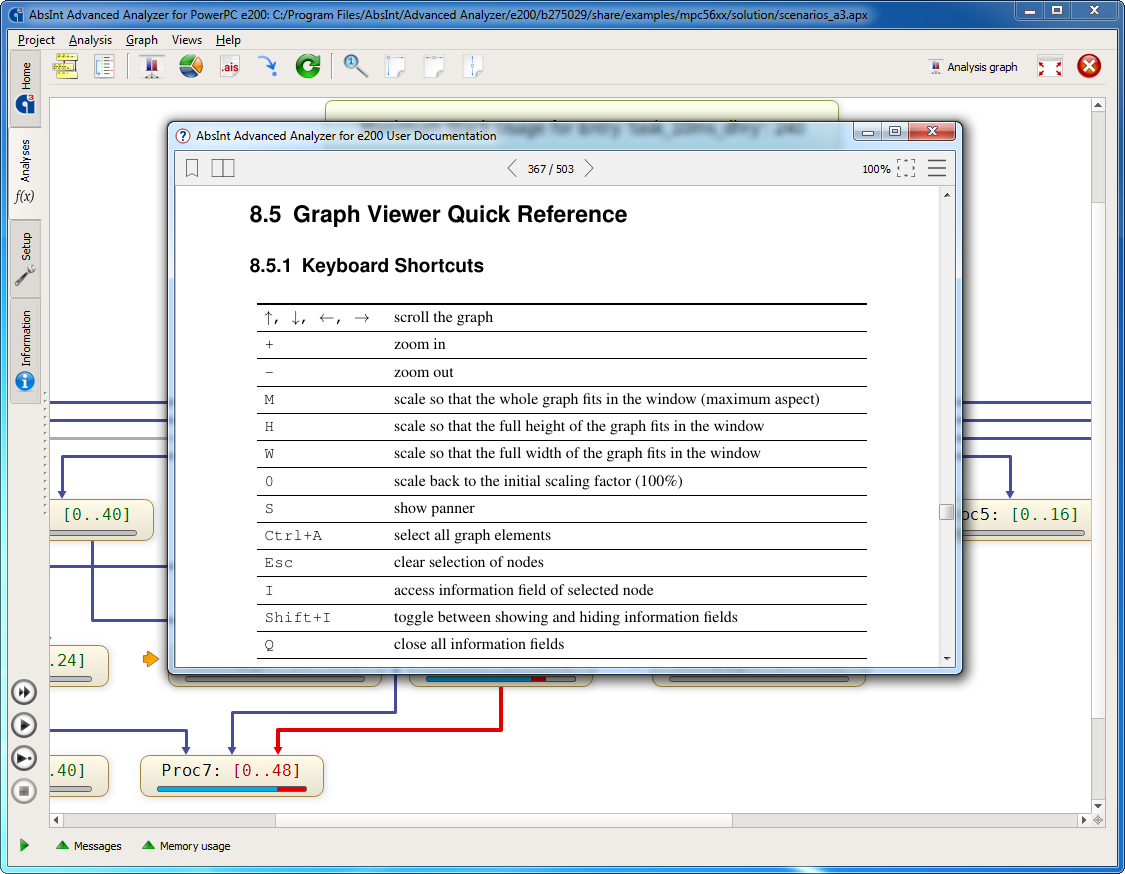 Help for graphs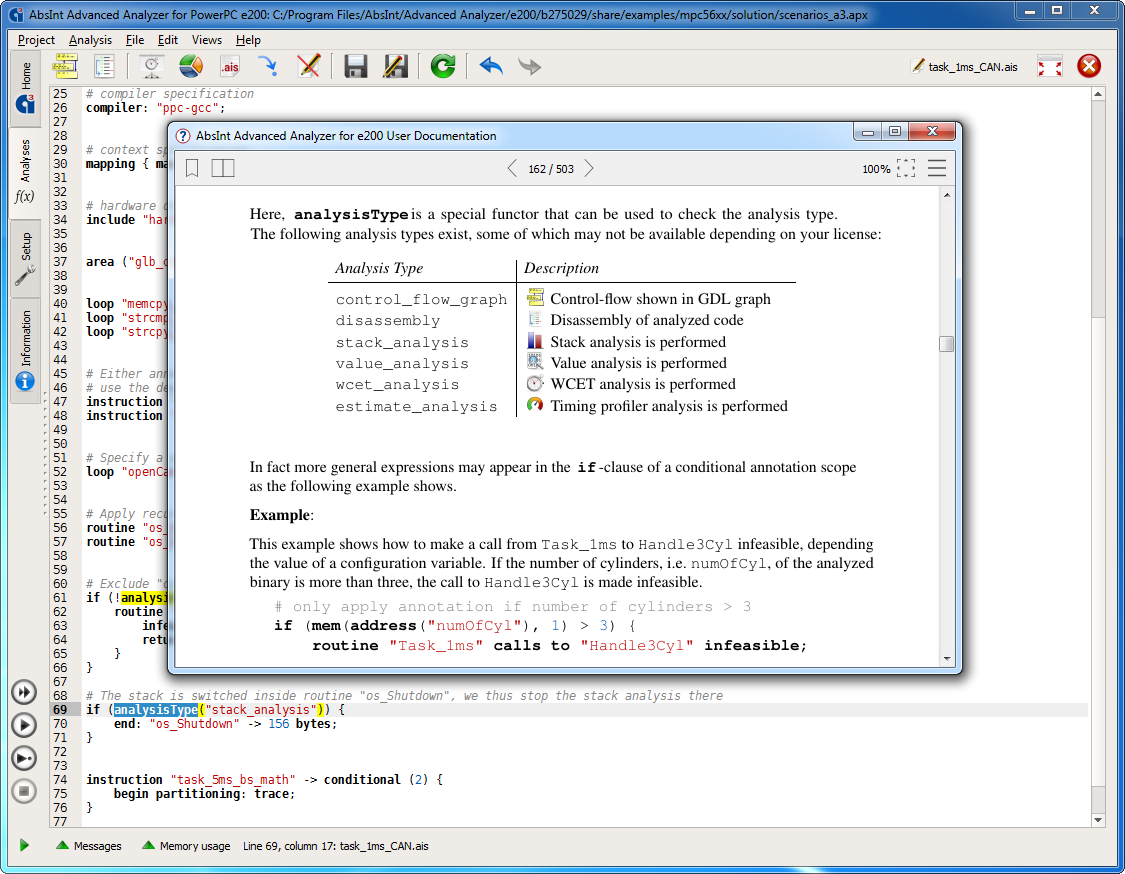 Help for AIS keywords
Note: to select and copy text from the help window (e.g. an AIS annotation), use the right mouse button. The left mouse button is currently reserved for navigating the page.
---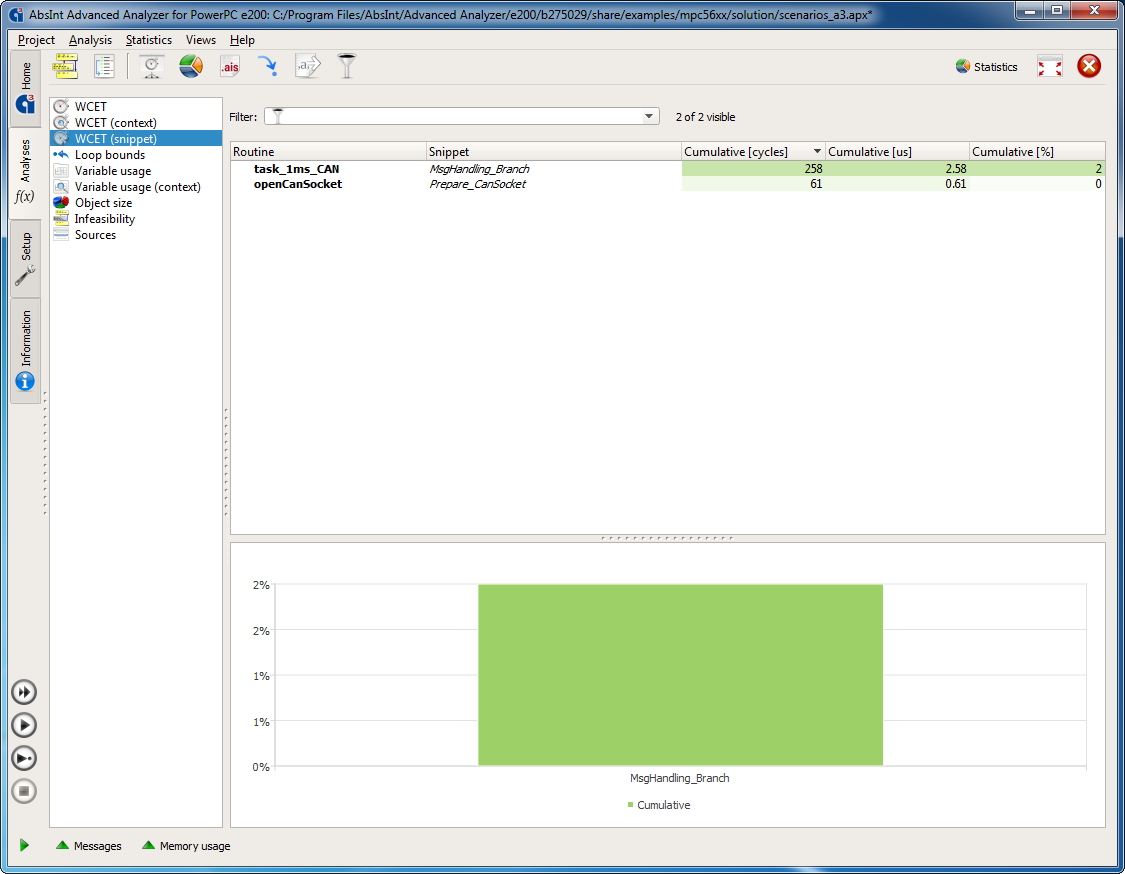 Additional statistics
The Statistics view now includes the (cumulative) contribution of WCET snippets from evaluated .. as annotations.
---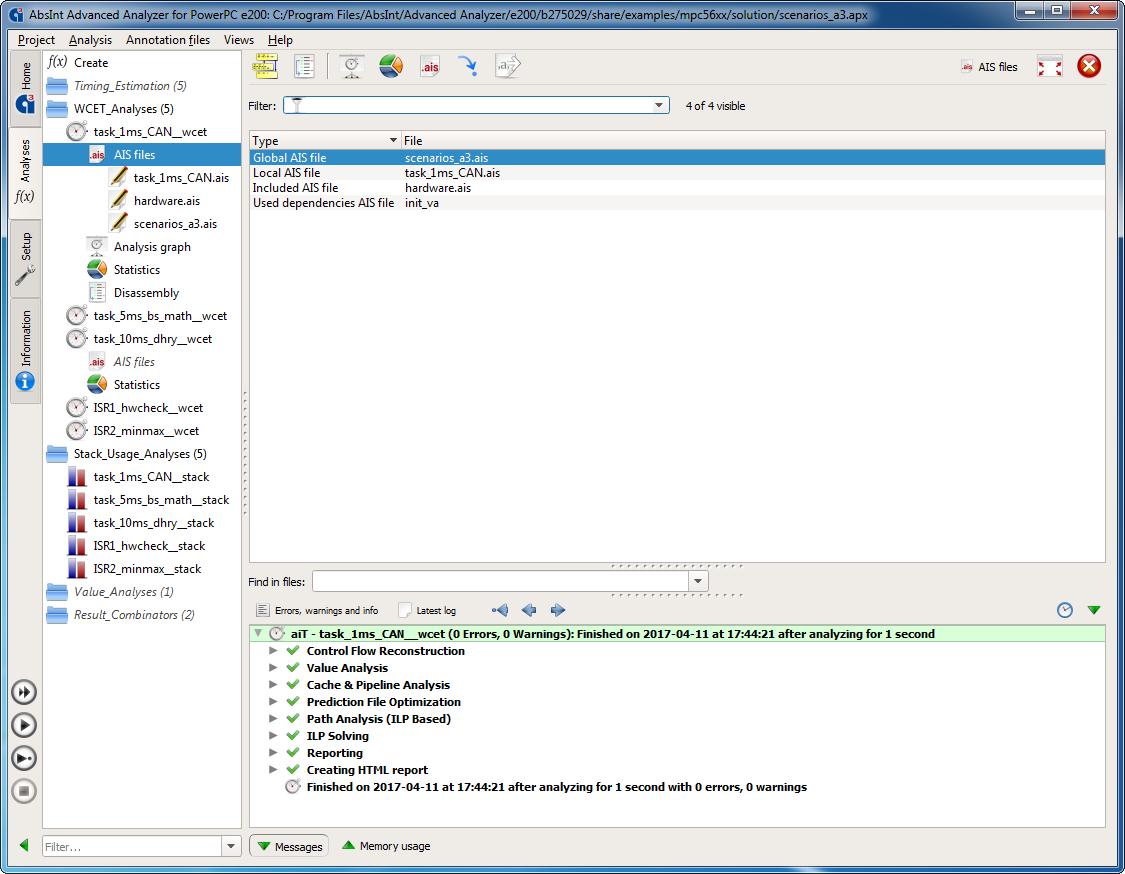 AIS files
In the project tree, all open AIS files of a particular analysis are now grouped together, and can be folded away at once by clicking on the new parent item "AIS files".
The parent view itself lists all the AIS files used by the analysis, whether currently open or closed, and lets you open any of them with a double click.