Instruction Stream Analyzer
The decoding, stack analysis and value analysis phases are now combined into a single analysis phase, refered to as the Instruction Stream Analyzer (ISA). This improves the overall performance of all tools.
---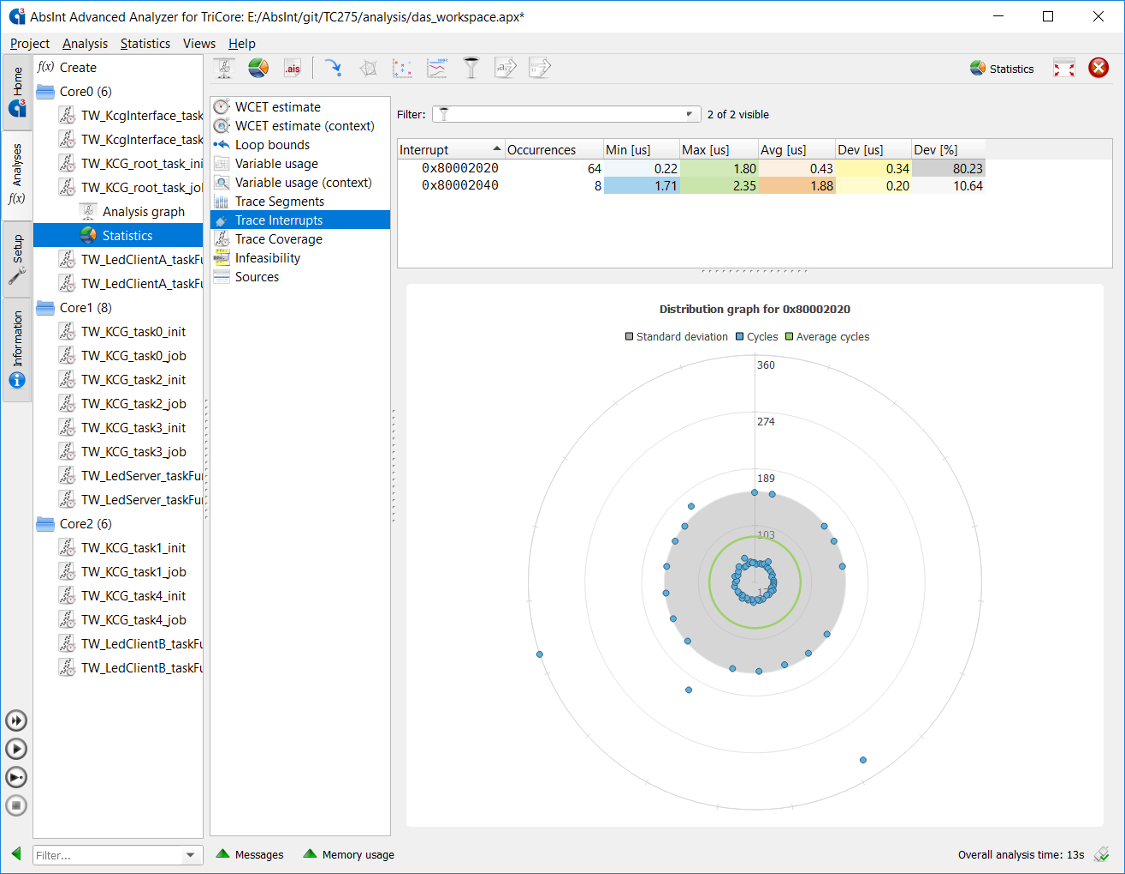 Extended stats
TimeWeaver statistics now include a polar chart view for the trace segments and the duration of interrupts.
---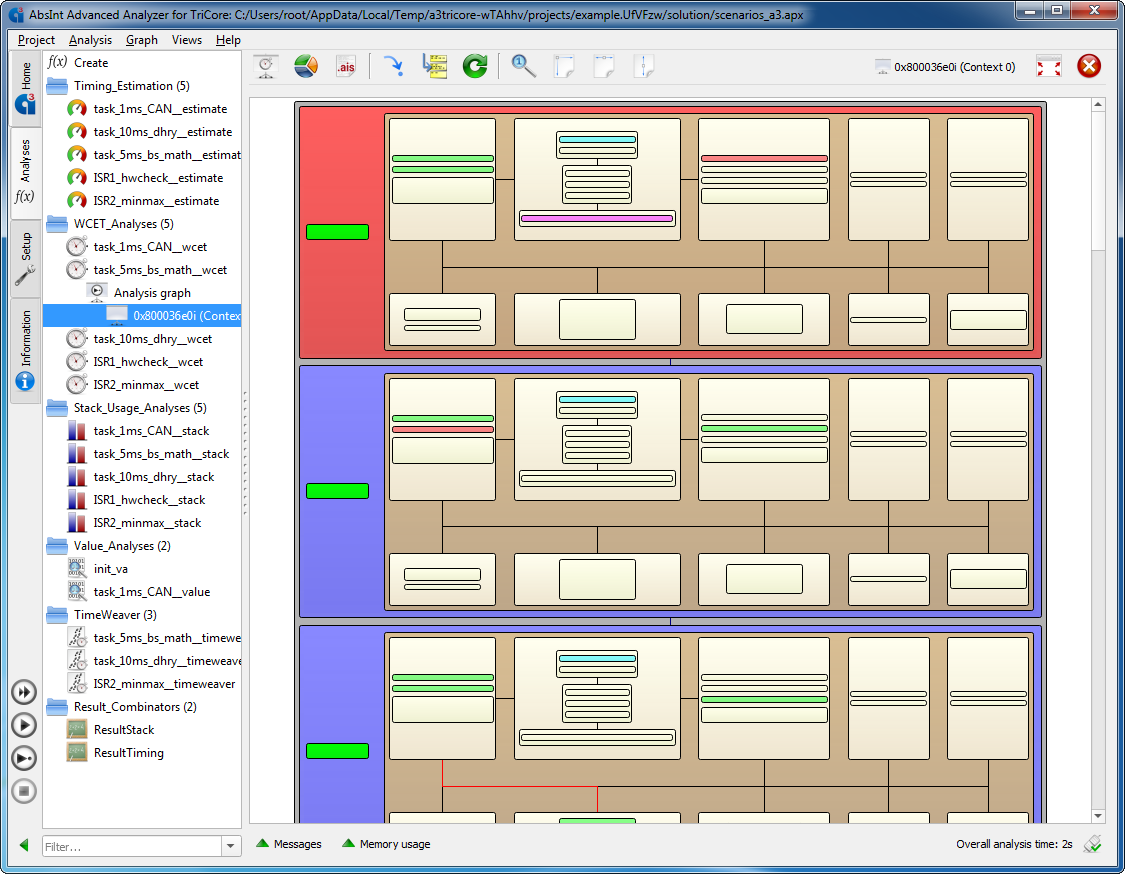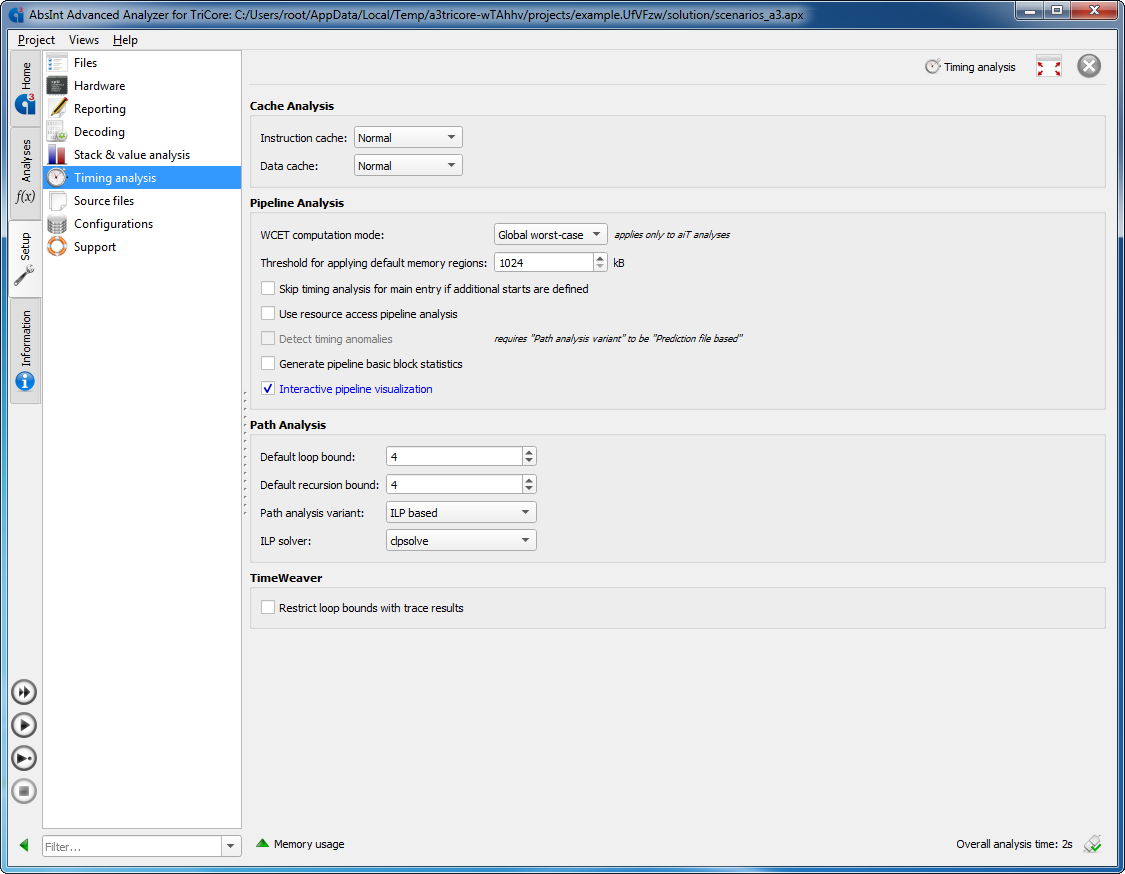 Interactive pipeline graphs
The visualization of pipeline states is now disabled by default, and can be enabled when desired under Setup → Timing analysis.
---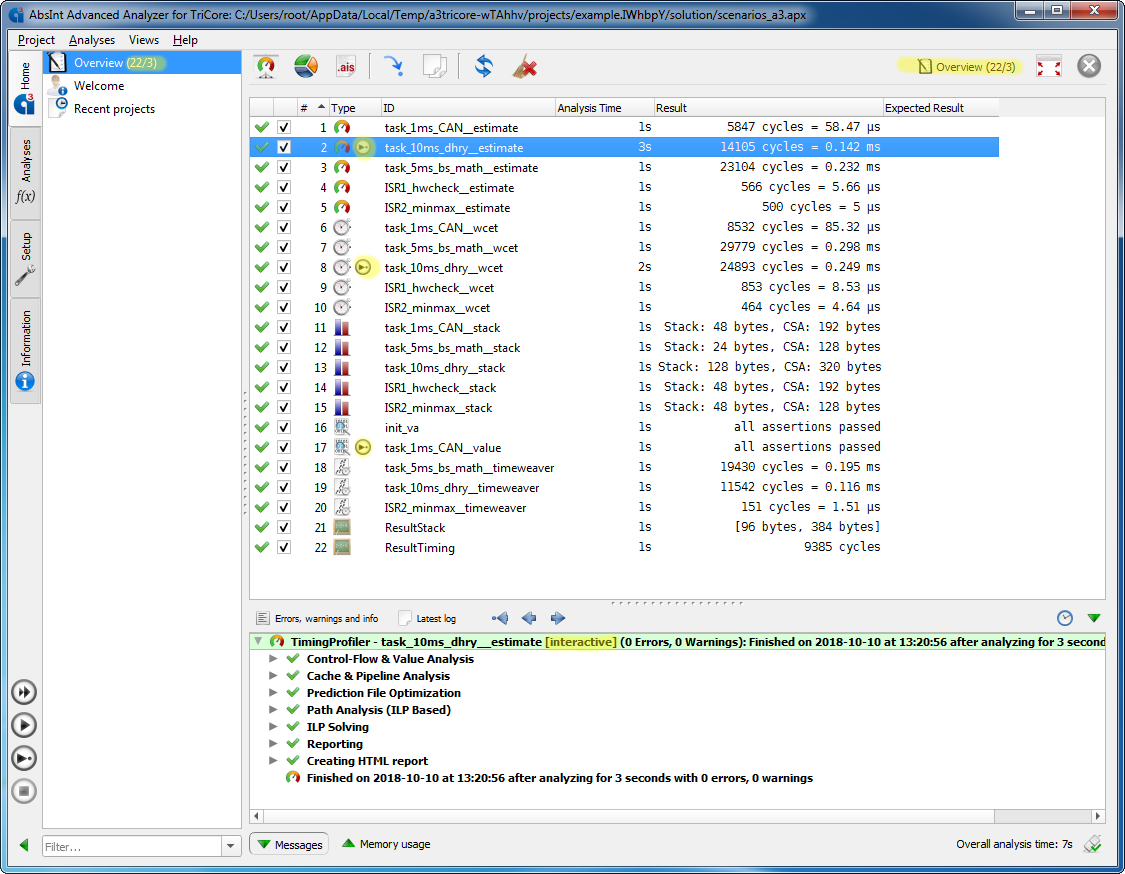 Interactive mode
The tools now offer additional and improved indications of which and how many analyses are running in interactive mode.
---

Trace streaming
On TriCore AURIX devices, TimeWeaver now supports interactive MCDS tracing via Infineon DAS.