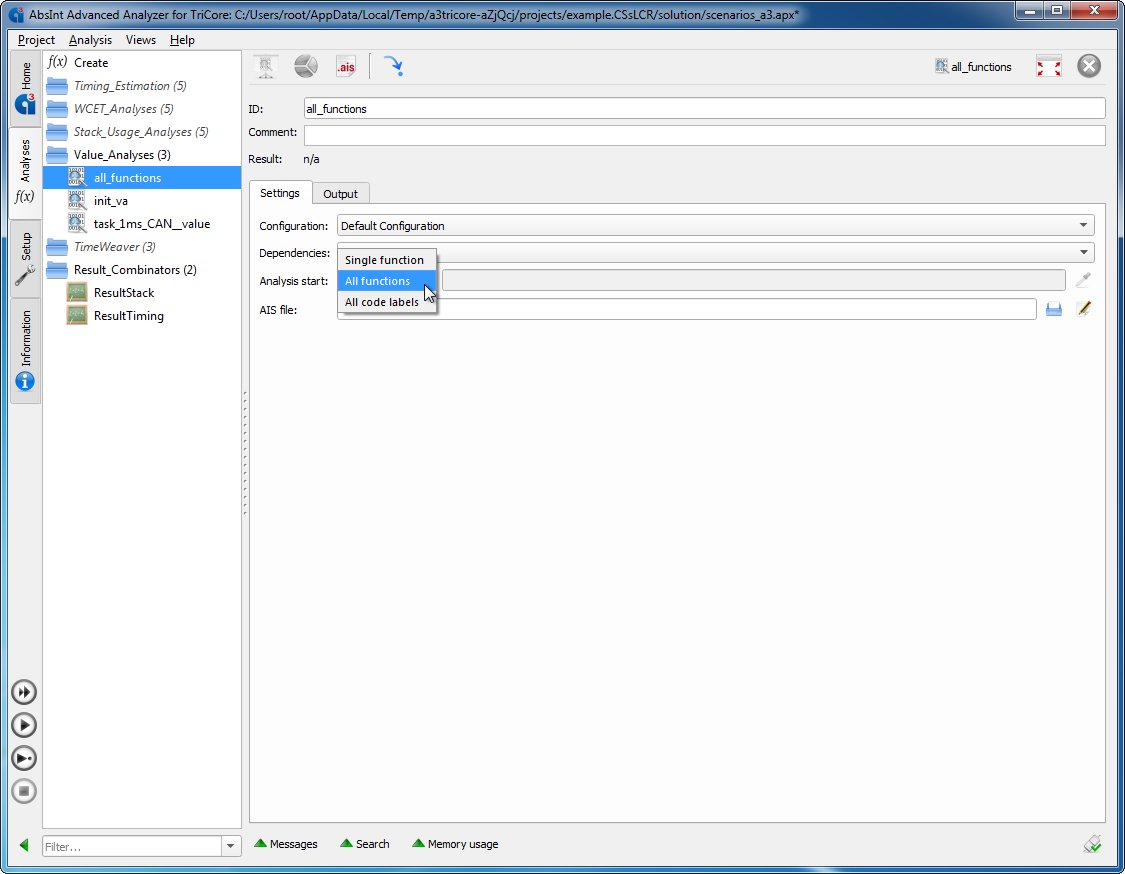 Value analysis for all entry points at once
ValueAnalyzer now allows to start an analysis for all functions or code labels at once, and then explore the results interactively.
Thanks to a highly-optimized implementation, this new global analysis is quite fast even for large complex projects.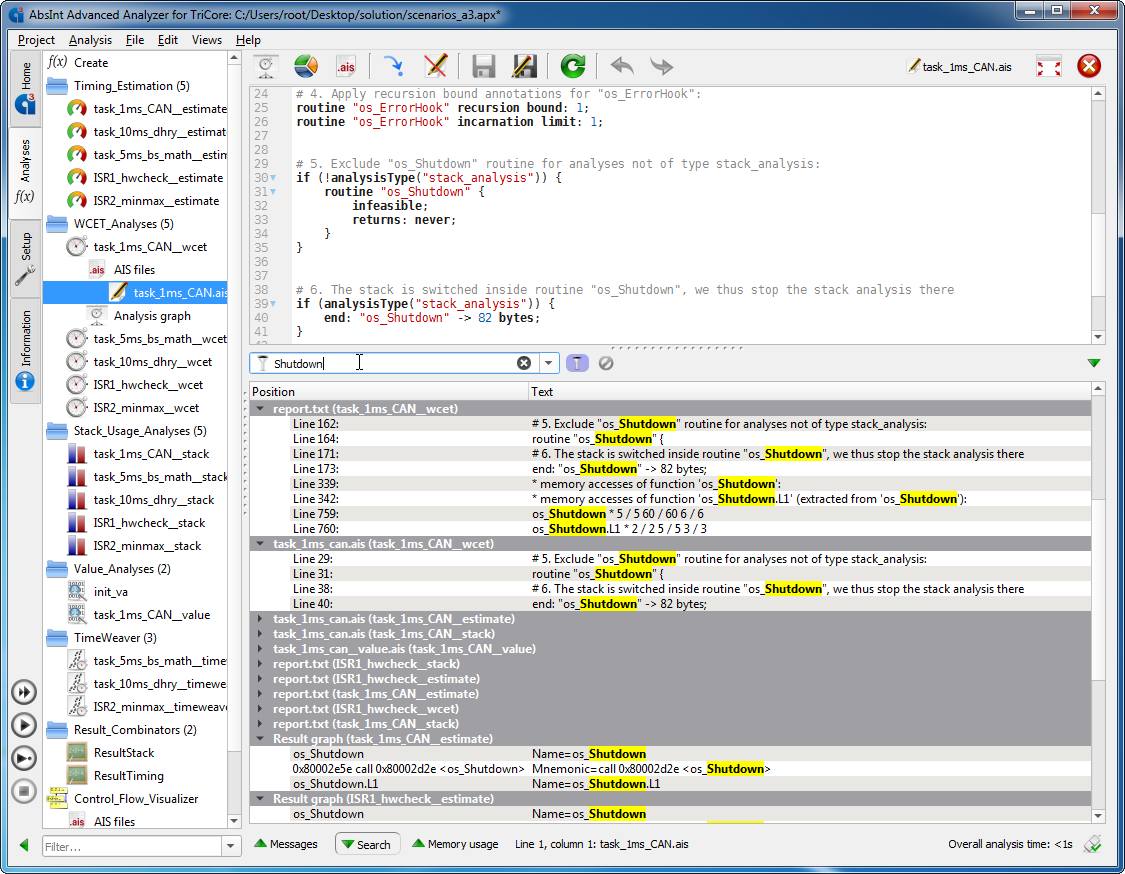 Full project search
This new global view lets you search through all project content at once, including AIS files, report files, the Message view, and result graphs.