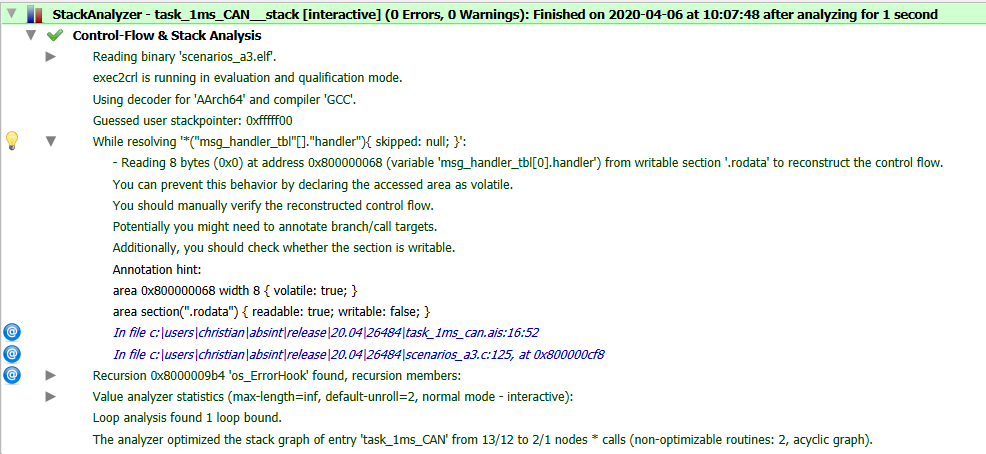 This release incorporates various improvements to the handling of messages:
Improved handling of messages with references to multiple locations in the control-flow graph, source code, etc. Each message line can now have multiple locations attached to it.
Improved location handling in message view: location lines will provide a context menu for precisely the current location, rather than for all locations of the message.
Improved message printing for some messages referencing contexts.
The GUI now offers a context menu when double-clicking messages with associated locations (such as call graph locations, AIS file lines, source code lines), if no appropriate view is currently active.
---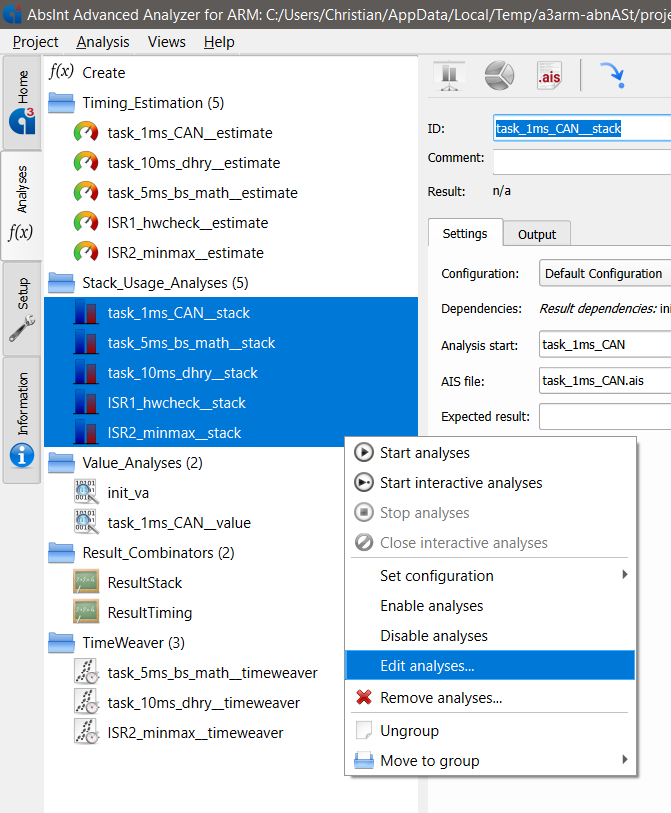 Multiple analyses can now be cloned at once via the context menu.
---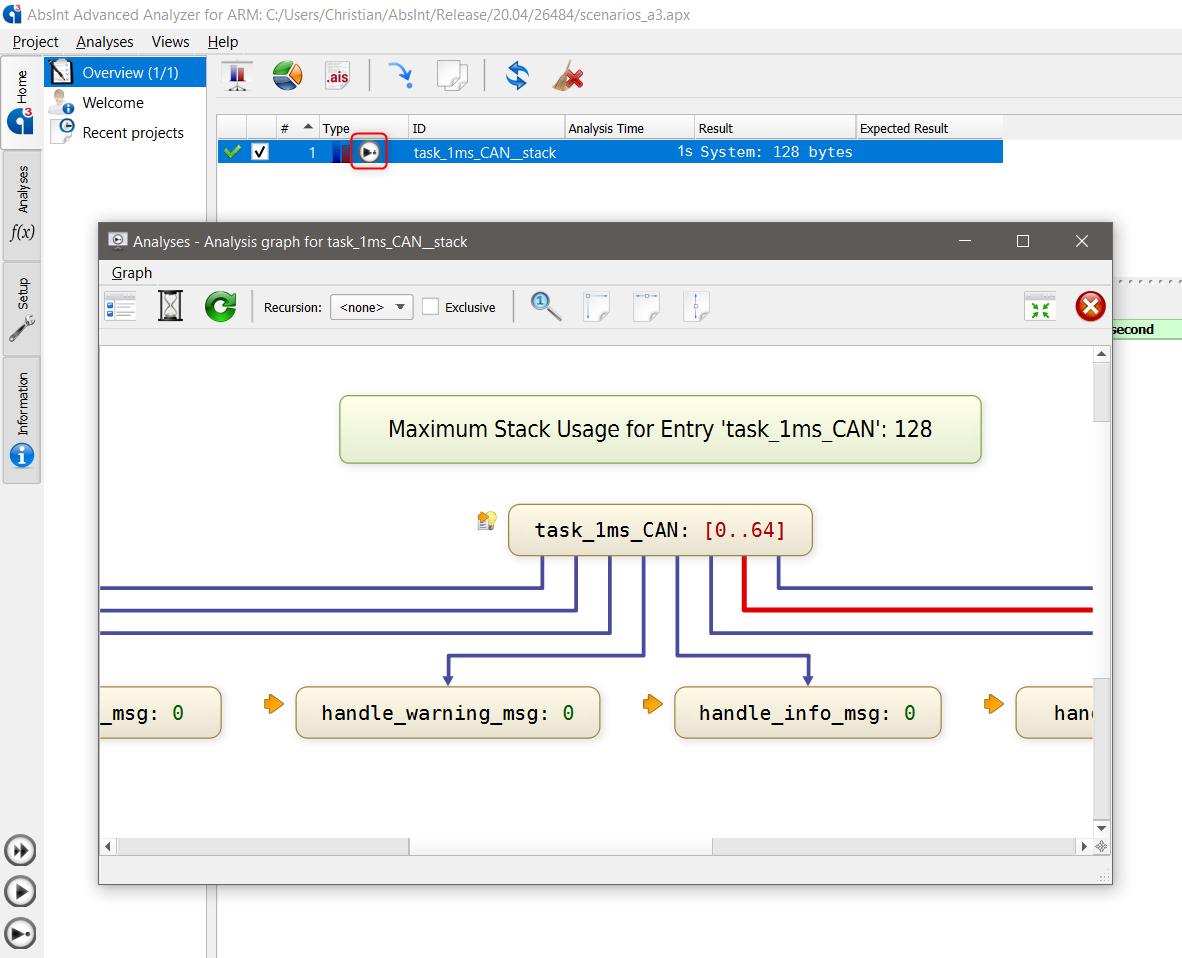 Improved handling of interactive analyses. Analysis results graphs can now be opened and closed while an interactive analysis is still running. For this purpose there is now a dedicated context-menu entry.
---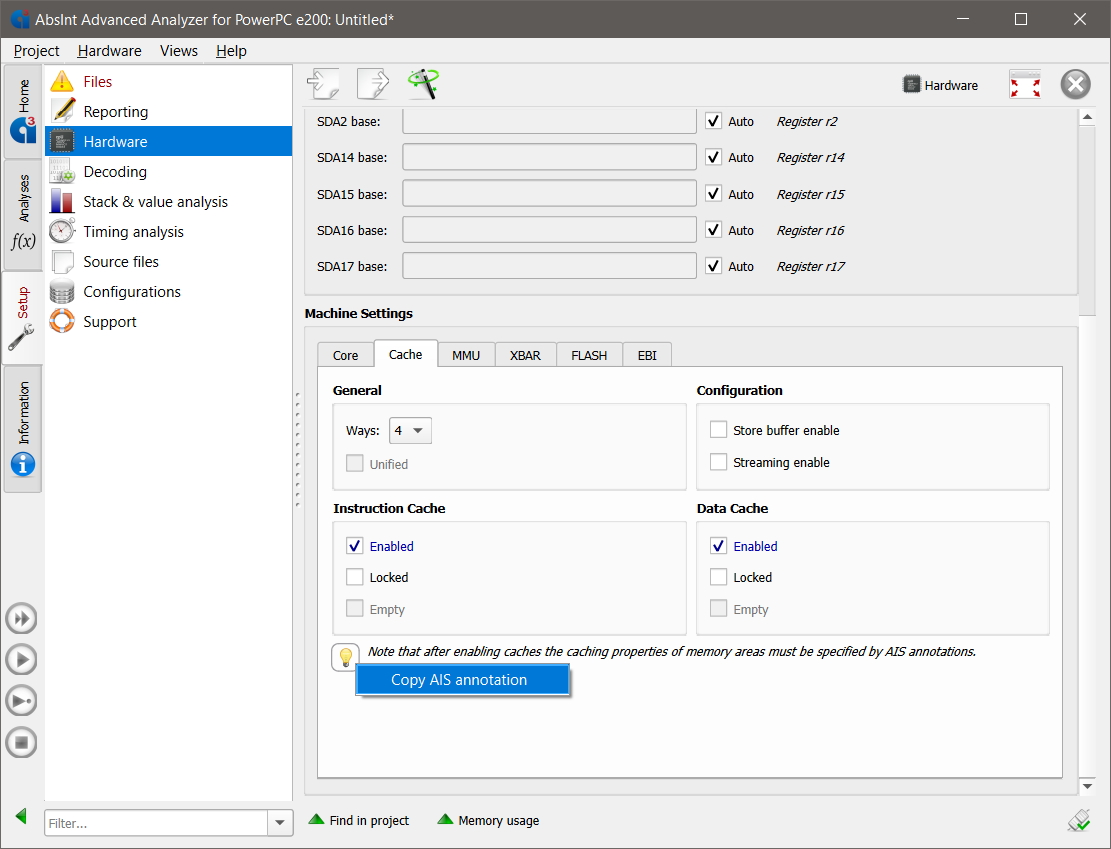 For e200, the hardware configuration view now provides an annotation hint for configuring cached memory areas.