StackAnalyzer for ARM automatically determines the worst-case stack usage of the tasks in your appli­cation. The analysis results are shown as annotations in the call graph and control flow graph.
Key benefits
Detailed and precise information on stack usage by application tasks.
Stack analysis for all hierarchy levels: routines, basic blocks, assembly instructions.
Control-flow reconstruction directly from binary code.
Freely selectable entry points for the analysis.
Easy recognition of critical program sections thanks to customizable color coding.
Fully integrated, feature-rich graphical and textual viewers for control flow, analysis results, source code, assembly code, and configuration files.
Seamless integration with other analysis tools from AbsInt in a single intuitive user interface.
Supported compilers
ARM Developer Suite C/C++ compiler, or KEIL MDK-ARM C/C++ compiler suite
GNU C/C++ compiler (GCC)
Green Hills MULTI for ARM (C, C++ or Ada)
IAR C/C++ compiler
LLVM/Clang-based ARM compilers such as the HighTec compiler
Tasking C/C++ compiler
Texas Instruments TMS 470 compiler
Wind River Diab C/C++ compiler
The standard license only covers one compiler of your choice. Additional compilers can be unlocked for a surcharge.
Supported ARM families







ARM7TDMI
ARM9TDMI
StrongARM
ARM9E
ARM10E
XScale
Cortex-A
Cortex-M
Cortex-R
Supported architecture variants and extensions
ARMv4
ARMv4T
ARMv5T
ARMv5TE
ARMv6
ARMv6T2
ARMv7
ARMv8
Advanced SIMD/"NEON"
Thumb/Thumb-2
VFP
For the purposes of licensing and pricing, StackAnalyzer for 32-bit ARM and StackAnalyzer for 64-bit ARM are treated as two separate products.
System requirements
Windows: 64-bit Windows 10 or newer
Linux: 64-bit CentOS/RHEL 7 or compatible
4 GB of RAM (16 GB recommended)
4 GB of disk space
The Linux version requires the libxcb-* family of libraries to be installed
Support for macOS High Sierra 10.13 or newer is possible on request for a surcharge
Qualification support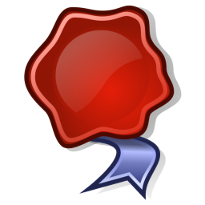 Your usage of StackAnalyzer for ARM can be qualified according to ISO 26262, DO-178B, DO-178C, IEC-61508, EN-50128, IEC-60880, and other safety standards. We offer Qualification Support Kits that simplify and automate the qualification process.
Free trial
Handouts (PDF)
Also available