aiT for ARM statically computes tight bounds for the worst-case execution time (WCET) of tasks in real-time systems. It directly analyzes binary executables and takes the intrinsic cache and pipeline behavior into account.
Key benefits
aiT-computed bounds are extremely tight and thus reflect the ac­tu­al performance of your system. Ensuring deadline adherence is not done at the expense of hardware re­sources.
aiT-computed bounds are valid for all inputs and each execution of a task. Extensive timing testing is a thing of the past.
aiT directly analyzes binary executables. It is widely in­de­pendent of the compiler and source code language used. This means no mod­i­fi­cation of your toolchain or the system's operational behavior and performance is required.
Supported compilers
ARM Developer Suite C/C++ compiler, or KEIL MDK-ARM C/C++ compiler suite
GNU C/C++ compiler (GCC)
Green Hills MULTI for ARM (C, C++ or Ada)
IAR C/C++ compiler
LLVM/Clang-based ARM compilers such as the HighTec compiler
Tasking C/C++ compiler
Texas Instruments TMS 470 compiler
Wind River Diab C/C++ compiler
The standard license only covers one compiler of your choice. Additional compilers can be unlocked for a surcharge.
Supported processor derivates







ARM Cortex-M0 (STM32F0DISCOVERY)
ARM Cortex-M1 (Milandr 1986VE1T)
ARM Cortex-M3
ARM Cortex-M4 (Infineon XMC4500)
ARM Cortex-R4F (TI TMS570LS3137)
ARM Cortex-R4F LCR
ARM Cortex-R5F (TI TMS570LC4357)
ARM7TDMI
ARM720T (Sharp LH79520)
For Cortex-A53, you can try TimeWeaver instead. For other derivates, contact us.
The standard license only covers one derivate of your choice. Additional derivates can be unlocked for a surcharge.
System requirements
Windows: 64-bit Windows 10 or newer
Linux: 64-bit CentOS/RHEL 7 or compatible
4 GB of RAM (16 GB recommended)
4 GB of disk space
The Linux version requires the libxcb-* family of libraries to be installed
Support for macOS High Sierra 10.13 or newer is possible on request for a surcharge
Independent reviews
Qualification support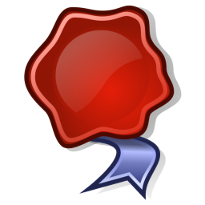 Your usage of aiT for ARM can be qualified according to ISO 26262, DO-178B, DO-178C, IEC-61508, EN-50128, IEC-60880, and other safety standards. Qualification Support Kits are available that simplify and automate the qualification process.
Free trial
Handouts (PDF)