Your usage of RuleChecker can be qualified according to ISO 26262, DO-178B/C, IEC-61508 and other safety standards. We offer a special Qualification Support Kit (QSK) that simplifies and automates the qualification process.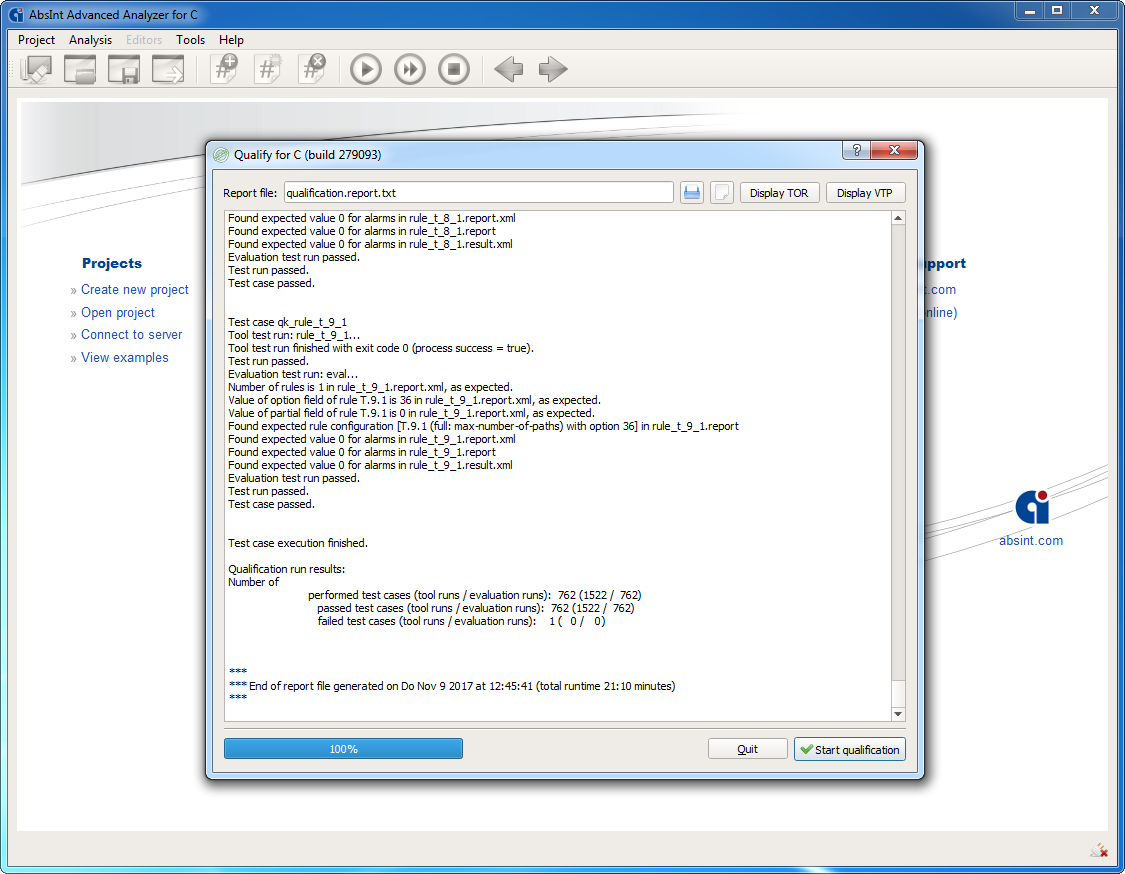 The QSK consists of two major parts that depend on one another: a Report Package and a Test Package.
The Report Package
Operational Requirements Report, listing all functional require­ments for RuleChecker.
Verification Test Plan, describing one or several test cases for each requirement that should give confidence about the correct functional behavior of the tool.
The reports are generated in HTML, enabling easy integration into your cer­tification documents. Both reports are templates, so you need to edit a few things according to your usage of RuleChecker.
The Test Package
All test cases listed in the Verification Test Plan.
A framework of scripts to execute all test cases and evaluate the results.
The evaluation result can be printed and attached to your cer­tification document.
Easy to use
The QSK is delivered as a single ZIP archive. You can run it directly from within RuleChecker, both in GUI and batch mode. All tests are carried out fully automatically, and the results are then displayed and/or saved to a report file specified by you.
Qualification Software Life Cycle Data (QSLCD) Report
The QSK additionally includes a QSLCD Report that describes the entire devel­opment process of RuleChecker and covers all veri­fica­tion and quality-assurance activities on AbsInt's side.
Free trial
Request your free trial package today.