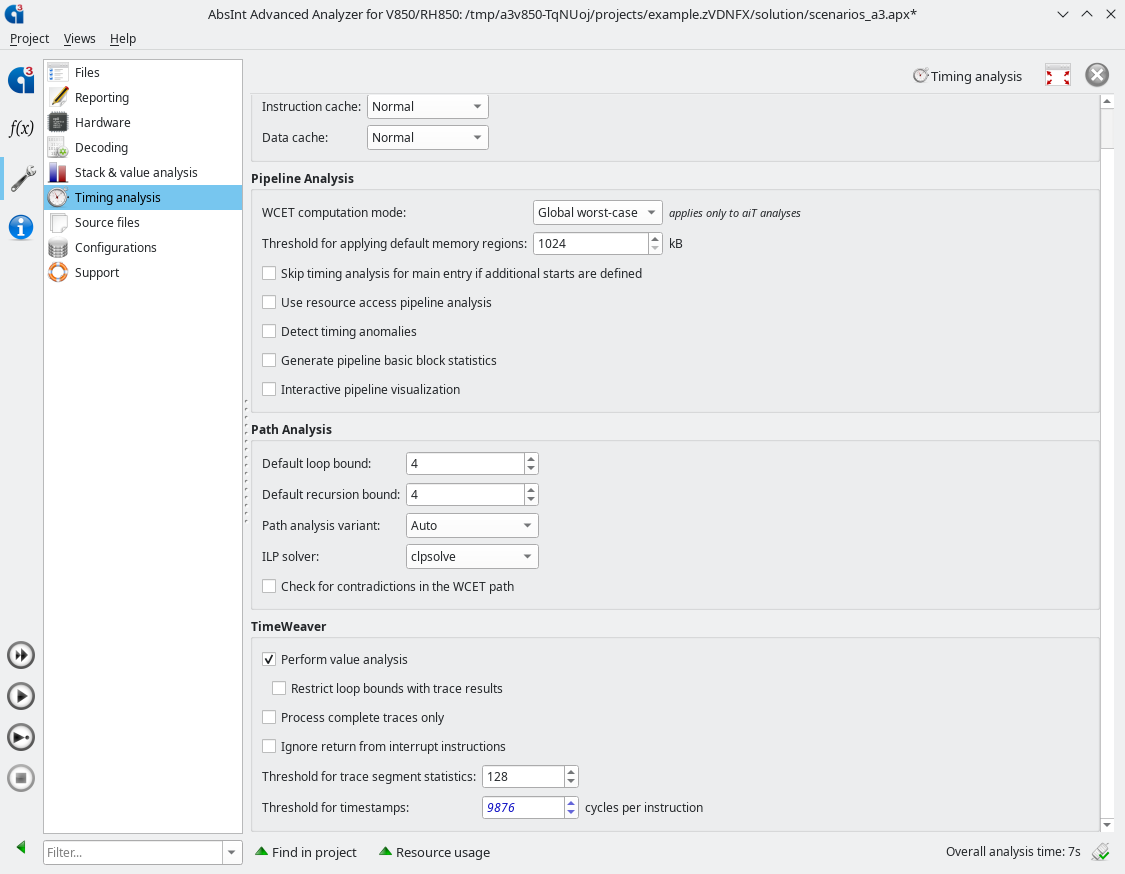 Threshold for trace timestamps
Excessively high timestamps that might occur due to tracing errors can now be filtered out using the new GUI option "Threshold for timestamps" under "Setup" → "Timing analysis" → "TimeWeaver". The default value is 6000 cycles per instruction.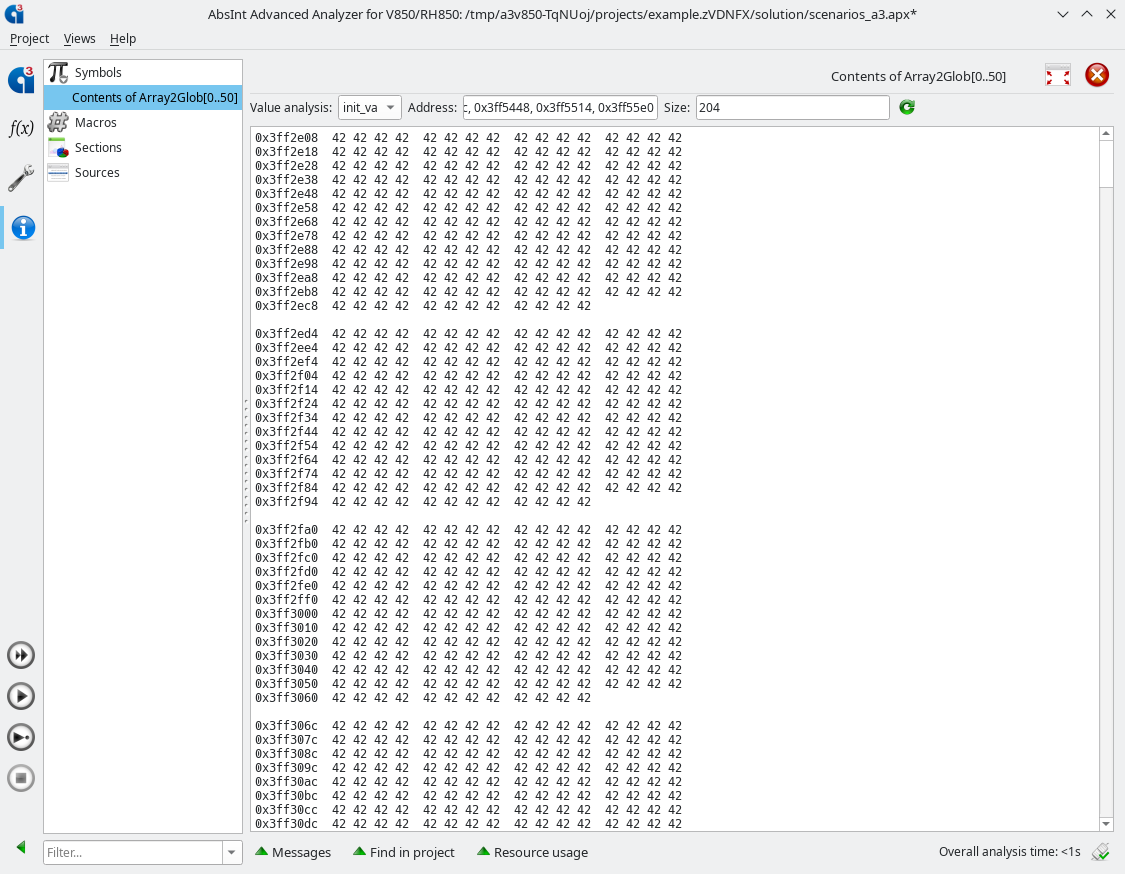 Symbols view
Improved display of memory contents of multi-dimensional arrays.