New target

StackAnalyzer, TimingProfiler, and ValueAnalyzer are now available for MIPS32.
Windows support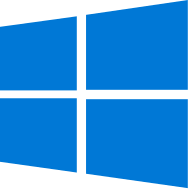 From this release on, a³ requires at least Windows 10.
Binaries larger than 2 GB are now supported under Windows.
General improvements

Improved handling of XTC with multiple CPU elements.
Added support for TargetLink 5.0 and 5.1.
Qualification Support Kits

New compiler-specific QSKs:

aiT for TriCore with Tasking VX 6.2r2p3
aiT for TriCore with Tasking VX 6.3r1p2
StackAnalyzer for TriCore with Tasking VX 6.3r1p2

New test cases:

qk_ais2_program_point_offset_assembly
all architectures
qk_ais2_instruction_scope_nesting
all architectures
qk_setting_size_limit_register_relative_info
ARM, e200, e300, LEON3, M68020,
MPC5xx, MPC755, PPC750, PPC,
TriCore, V850, x86

The following test cases have been reworked to cover multiple different offset indices, including the wildcard index:

qk_ais2_program_point_offset_access
qk_ais2_program_point_offset_branch_pp
qk_ais2_program_point_offset_call
qk_ais2_program_point_offset_computed
qk_ais2_program_point_offset_conditional

To consistently check for "exit with" in all annotation scopes that are now supported, the following test cases have been replaced:

qk_ais2_register_values
qk_ais2_memory_values
qk_ais2_user_register_values
qk_ais2_destroy_values

with the following new test cases:

qk_ais2_enter_with
qk_ais2_exit_with
qk_ais2_destroy

The test case qk_setting_additional_executables has been updated to check for real executable overlay.